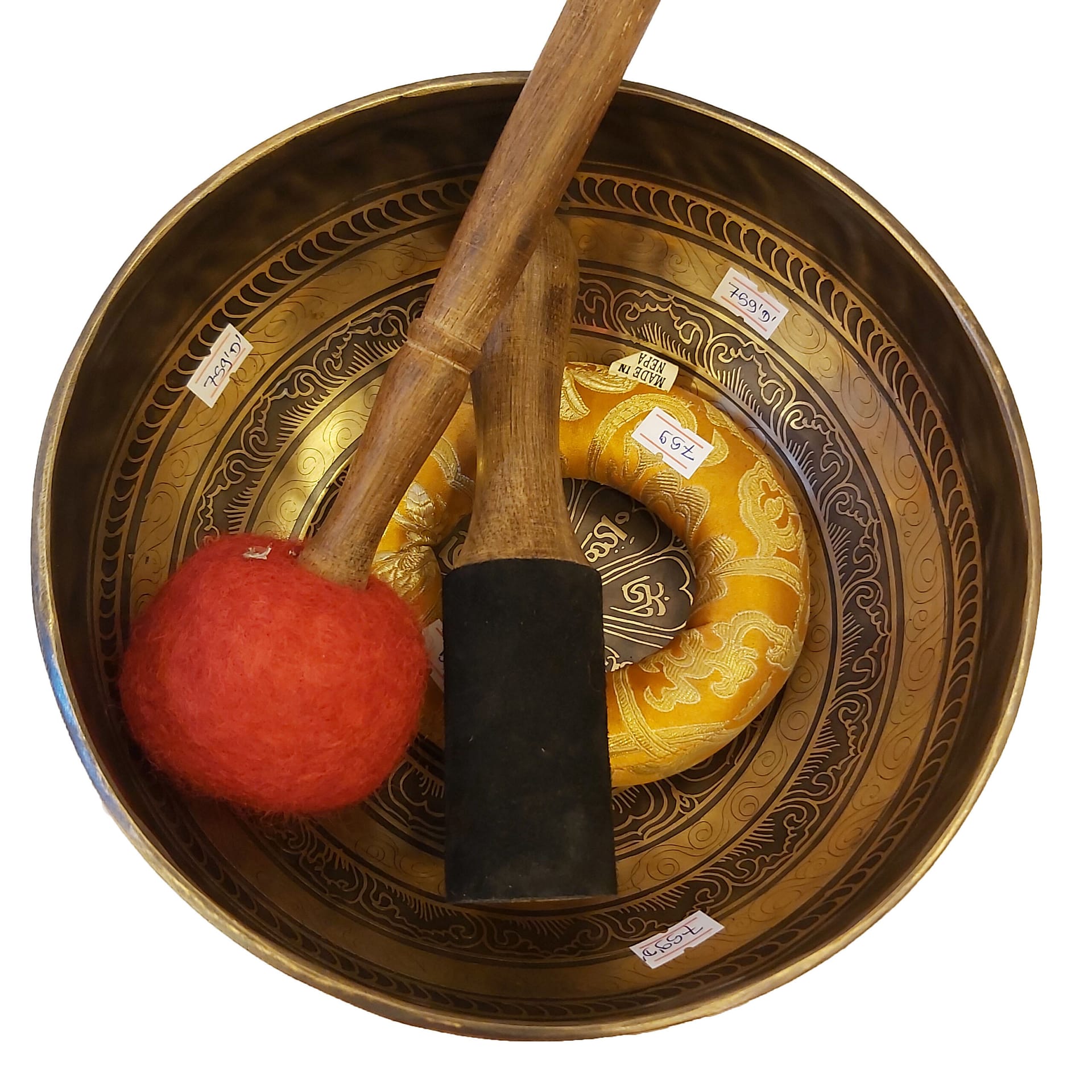 Tibetan Singing Bowls have been used for centuries as a tool for meditation, relaxation, and healing. But are there really health benefits to these mystical instruments? In this article, we'll explore the history of Tibetan Singing Bowls, the science behind their soothing sounds, and the potential health benefits they offer. Let's dive in!
What are Tibetan Singing Bowls?
Brief history
Originating in the Himalayan regions of Tibet, Nepal, and India, Tibetan Singing Bowls have been used for meditation and healing purposes for thousands of years. They are traditionally made from a combination of metals, including copper, tin, iron, and sometimes gold or silver.
How they work
Singing bowls create a range of harmonic overtones when struck or rubbed with a mallet. These sounds are not only soothing to the ear but are also believed to promote deep relaxation and healing.
Health Benefits of Tibetan Singing Bowls
Reducing stress and anxiety
One of the primary health benefits attributed to Tibetan Singing Bowls is their ability to reduce stress and anxiety. The soothing sounds they produce can help quiet the mind, making it easier to enter a meditative state.
Improving sleep
Many people find that the calming sounds of singing bowls help them fall asleep faster and enjoy a more restful night's sleep. This can be particularly beneficial for those suffering from insomnia or other sleep disorders.
Balancing the chakras
According to ancient healing traditions, Tibetan Singing Bowls can help balance the body's energy centers, or chakras. By striking the bowl at specific frequencies, it's believed that the vibrations can help align and harmonize the chakras, leading to improved overall well-being.
Boosting the immune system
Some studies suggest that the vibrations produced by singing bowls can stimulate the immune system by increasing the production of certain cells and chemicals that help fight off illness.
Enhancing mental clarity and focus
The meditative state induced by Tibetan Singing Bowls can lead to increased mental clarity and focus, which can be helpful for tasks that require concentration or problem-solving.
The Science Behind Singing Bowls
Brainwave entrainment
One theory behind the health benefits of Tibetan Singing Bowls is brainwave entrainment. This phenomenon occurs when the brain synchronizes its brainwave frequencies to match the rhythm of an external stimulus, such as the sound of a singing bowl.
Resonance and frequency
Another scientific explanation for the healing effects of singing bowls lies in their resonance and frequency. The vibrations produced by the bowls create a resonance with the body's natural frequencies, which can help restore balance and harmony within the body.
How to Use Tibetan Singing Bowls for Health Benefits
Choosing the right bowl
To experience the health benefits of Tibetan Singing Bowls, it's important to choose a bowl that resonates with you. Bowls come in various sizes, materials, and tones. When selecting a bowl, listen carefully to the sound it produces and pay attention to how it makes you feel.
Techniques for playing the bowl
There are several techniques for playing a singing bowl, such as striking it with a mallet or rubbing the rim with a wooden or leather-wrapped stick. Experiment with different techniques to find the one that works best for you and produces the most soothing sounds.
Creating a routine
For maximum benefits, incorporate the use of a Tibetan Singing Bowl into your daily routine. This can include using the bowl during meditation, before bedtime to promote relaxation and sleep, or in the morning to set a positive tone for the day.
Precautions and Considerations
While Tibetan Singing Bowls can offer a variety of health benefits, it's important to remember that they should not be used as a substitute for professional medical advice or treatment. If you have a health condition or concerns, consult your healthcare provider before incorporating singing bowls into your routine.
Conclusion
Tibetan Singing Bowls have been revered for their mystical properties and healing abilities for centuries. From reducing stress and anxiety to improving sleep and mental clarity, these ancient instruments offer a range of potential health benefits. By understanding the science behind their soothing sounds and incorporating them into a daily routine, you can experience the positive effects of Tibetan Singing Bowls for yourself.