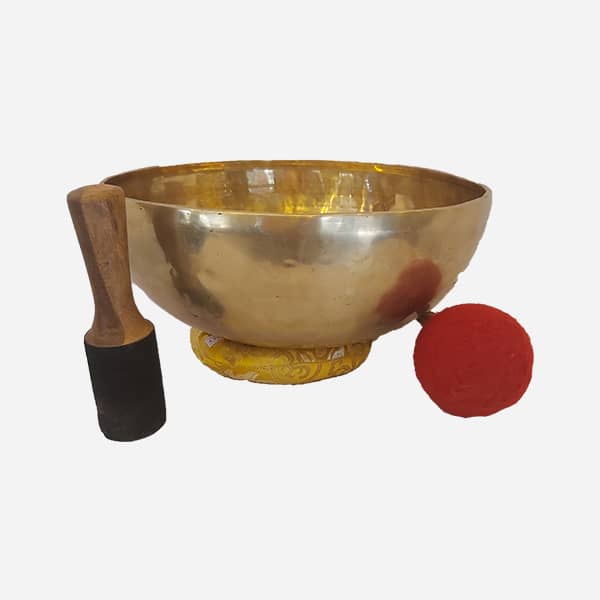 Singing bowls have been used for centuries for their therapeutic and meditative qualities. They are versatile instruments that can be used for a variety of purposes, such as relaxation, meditation, sound therapy, and more. In this article, we will explore the reasons why singing bowls are so popular, their benefits, and how to use them effectively.
What are Singing Bowls?
Singing bowls are ancient instruments that originated in the Himalayas. They are made of a mixture of metals, such as copper, tin, zinc, and silver, and are shaped like a bowl or a bell. When struck or played with a mallet, they produce a rich, deep sound that resonates throughout the body.
The Benefits of Using Singing Bowls
There are many benefits to using singing bowls, including:
Stress Reduction
The sound produced by singing bowls is very soothing and can help to reduce stress and anxiety. The vibrations created by the bowls can also help to calm the mind and promote relaxation.
Pain Relief
Singing bowls have been used for centuries to help alleviate pain and promote healing. The vibrations produced by the bowls can help to stimulate the body's natural healing process and reduce inflammation.
Improved Sleep
The calming effect of singing bowls can help to improve sleep quality and reduce insomnia. The vibrations produced by the bowls can also help to promote deep relaxation and reduce tension in the body.
Chakra Balancing
Singing bowls are often used in chakra meditation to help balance the body's energy centers. Each bowl is associated with a specific chakra, and the vibrations produced by the bowl can help to bring that chakra into balance.
How to Use Singing Bowls
Using a singing bowl is relatively easy, but it does require some practice to get the most out of it. Here are the steps to using a singing bowl effectively:
Find a Quiet Place
Find a quiet place where you can sit comfortably without distractions. This could be a meditation room, a yoga studio, or simply a quiet corner of your home.
Hold the Singing Bowl
Hold the singing bowl in the palm of your hand, using your fingertips to support the base. The bowl should rest on your fingertips, not in your palm.
Strike the Bowl
Gently tap the bowl with a mallet or striker. You can also use a wooden dowel or a rubber mallet. Tap the bowl two or three times to produce a clear, ringing sound.
Play the Bowl
Using a circular motion, rub the mallet around the rim of the bowl. Keep the pressure even and the speed consistent. The bowl will start to sing, producing a rich, deep sound. You can experiment with different speeds and pressure to produce different tones and vibrations.
Relax and Enjoy
Sit back and relax, allowing the vibrations from the singing bowl to wash over you. Breathe deeply and focus on the sound of the bowl. You can also close your eyes and visualize the sound moving through your body.
Singing bowls are a versatile and powerful tool for relaxation, meditation, and healing. Whether you're looking to reduce stress, improve sleep, or balance your chakras, singing bowls can help. With a little practice, you can learn to use singing bowls effectively and incorporate them into your daily routine for optimal wellness.
FAQs

What is the best way to clean a singing bowl?
The best way to clean a singing bowl is to wipe it down with a soft cloth after each use. You can also use a mixture of water and vinegar to clean the bowl.
Can singing bowls be used for sound therapy?
Yes, singing bowls are often used in sound therapy to help promote relaxation, reduce stress, and alleviate pain.
Do I need to be a skilled musician to use a singing bowl?
No, you do not need to be a skilled musician to use a singing bowl. Anyone can use a singing bowl with a little practice and patience.
Can singing bowls help with anxiety and depression?
Yes, singing bowls can be very helpful for reducing anxiety and depression. The calming sound and vibrations can help to promote relaxation and reduce feelings of stress and sadness.
Are there any precautions I should take when using a singing bowl?
You should be careful not to strike the bowl too hard or use too much pressure when playing it. You should also be aware of the vibrations and how they affect your body, and stop playing the bowl if you feel any discomfort.